Novato's shopping is second to none in Marin County. When we shop locally, sales tax dollars support public safety, children & senior programs, recreation, roads and more. Shopping locally means less travel time. It's greener, too!





To create and sustain a strong, diverse ecoonomy as an advocate for business.

The Novato Chamber is ...

- Creating a strong local economy
- Promoting the community
- Providing business-to-business contacts
Representing business interests to government
- Influencing political action


February 15, 2013
Leadership Novato Taking Action on Underage Drinking to Parents, Adults to Keep Youth Safe

Leadership Novato Taking Action on Underage Drinking
Members of this year's cohort will reach out to parents and other adults to discuss what they can to help keep youth safe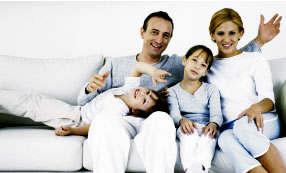 Novato, CA, February 12, 2013 - Leadership Novato is pleased to announce a partnership with Healthy Novato, a project focused on reducing underage drinking and its threats to the health and safety of young people in the community. Members of this year's Leadership cohort will fan out among businesses and organizations to spread the word about how adults can do something to stop teen alcohol consumption.

Leadership Novato undertakes a project every year, explained LN member Reni Rothschild, "We saw an opportunity to positively impact our community through this partnership. Underage drinking has serious impacts on Novato residents and businesses and we need to work together towards solutions."

Central to the effort are brief presentations about the issue and concrete actions that people can take. Presentations will occur at businesses and other local organizations during lunch time, as part of staff meetings, or at other convenient times. Leadership Novato members will ask parents and other caring adults to sign a pledge that they will not allow minors to consume alcohol on their property or elsewhere and to actively supervise teen gatherings. Anyone can sign the pledge at healthynovato.org. Novato's Social Host Law holds people accountable to allowing minors (youth under 21) to drink on their property.

"We encourage adults to talk to teenagers about not drinking, starting from a very early age," added team member, Bill Gamlen . "By signing the pledge, you are agreeing to follow the law. Knowing that the community stands together on this helps us make the choices that make our young people safer."

Those who would like Leadership Novato to provide a presentation at their business or organization can contact )Michael Domer at mrdomer65@gmail.com.

For more information about Healthy Novato contact Katie Keating at (415) 493-4322 or . You can also visit healthynovato.org.